You have received an e-mail or letter from WML. The WML drinking water company supplies drinking water in the province of Limburg. Your home is also connected to WML's pipe network and you therefore pay WML for the water you use. Once a year, we send you an annual statement in which your instalment payments are set off against your actual water consumption.
Water meter
Your consumption of drinking water is determined by reading your water meter. You will find the water meter in your home, usually in the meter cupboard near the front door. In older properties, it may be located in the cellar. WML asks you to submit the water meter reading yourself. You will not receive a visit from a WML meter reader.
The water meter looks like one of the two types shown in the photos. Record the meter reading as follows: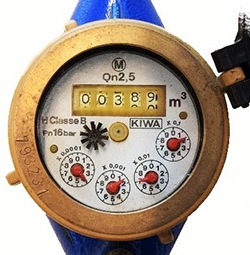 Make a note of the five numbers.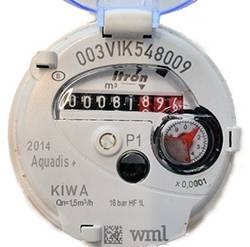 Only record the five numbers in the black section. The numbers in the red section are not needed.
Submitting your meter reading
The easiest way is to use this button in the e-mail:

If this does not work, go to https://www.wml.nl/meterstand-doorgeven/.
You will see this screen: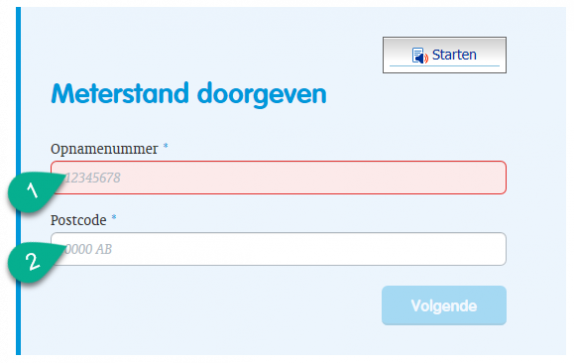 Enter the 'Opnamenummer' (Reading reference) that is stated in the e-mail.
Enter the postcode for the service address.
Click 'Volgende'

You will see this screen: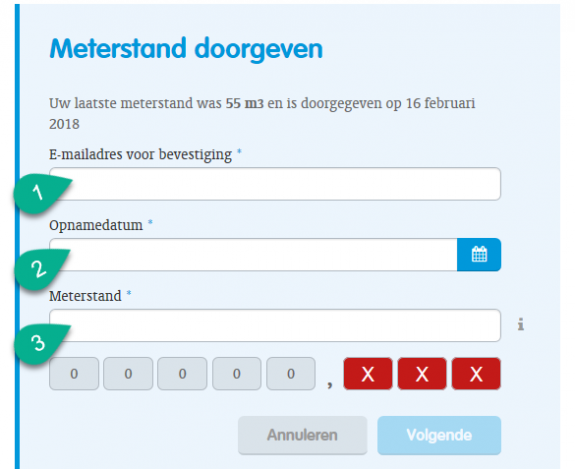 Enter your e-mail address. An e-mail confirming the meter reading will be sent to this address.
Enter the date of the reading by clicking on the calendar.
Enter the meter reading.
Click 'Volgende' again
If the meter reading is as expected, you will see this message. You are then finished.
If you see this screen...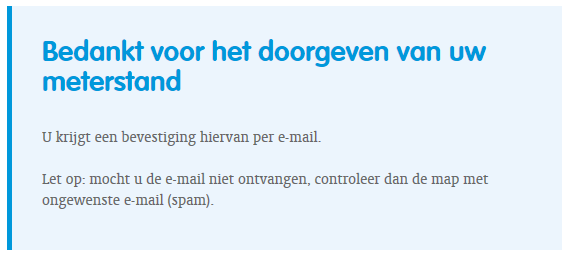 ... then your consumption is much higher or lower than in the past. Check whether you have entered the meter reading correctly. If the meter reading is correct, we will ask you for a reason for this anomaly. Specify the reason in 1. 'Reden van afwijking'. You can choose from:
| | |
| --- | --- |
| Leak | |
| More occupants | |
| More use of the garden hose | |
| Filled a pond/swimming pool | |
| Has been estimated several times | |
| More production (companies) | |
| Other reason (please specify) | |
Once you have specified a reason, you can save the anomalous meter reading.
Follow-up
We will send you an e-mail confirming the meter reading you submitted. You will receive the bill from WML within four weeks of submitting your meter reading.
Thank you for submitting your meter reading!